No matter where you are looking to call home, having a qualified and expert real estate agent will help make the home buying process easy. If you are starting out on your search, or you have been at it a while and still have questions, scroll down to view this guide to streamline your efforts and offer some much-needed peace of mind. Below you'll find 5 easy steps to purchase your new home in a streamlined process.
646-921-7733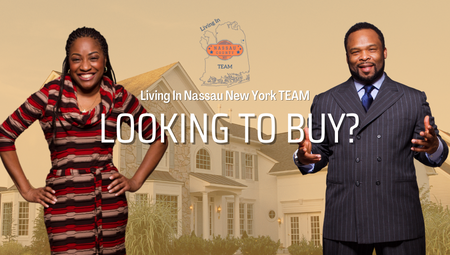 ---
Buy with The Gambrells
The Buying Process
STEP ONE: Prepare

Save up and get your finances in order
Get a mortgage pre-approval
Hire a REALTOR to work with

STEP TWO: Find Your Home

Tell your agent what you're looking for
Find homes that interest you and ask your agent to book showings
Write an offer and negotiate price & terms

STEP THREE: Post-Offer Tasks

Home inspection
Appraisal
Title search

STEP FOUR: Closing Prep

Homeowner's insurance
Change addresses and utilities
Start packing

STEP FIVE: Moving In

Pre-closing walkthrough
Sign closing documents
Welcome to your new home!
---
Nassau County Real Estate
FEATURED PROPERTIES
The Nassau County New York Market is quickly becoming a fast-paced competitive market. Fueled by the ever increasing home prices in neighboring states and the continued growth of remote working options, the importance of having a local liaison and advisor of your sale or purchase is critical to furthering your investments.